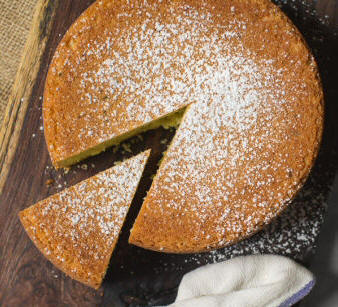 Everyone needs a go-to cake

recipe

--something that's several steps up from the boxed variety but slightly less involved than, say, a decadent

checkerboard

cake. That's where this recipe we found at PureWow for Olive Oil and Orange Cake by Mario Batali comes in. Moist, tender andl light, the cake comes together quickly, making it the ideal Easter brunch dessert--or to top off any meal. Either way, just be sure to serve it with a scoop of gelato and some sweet berry sauce.
Note: We made substitutions to make this cake gluten-free, refined sugar-free, and table salt free to make it much healthier.
http://www.tbyil.com/Olive_Oil_and_Orange_Cake.htm
To see more of our tasty healthy recipes:
http://www.tbyil.com/healthy_recipes.htm