Under the deadline for Mountain and Pacific time but I just missed it here in my own CST by a few minutes . . . I am paddling (uphill) as fast as I can!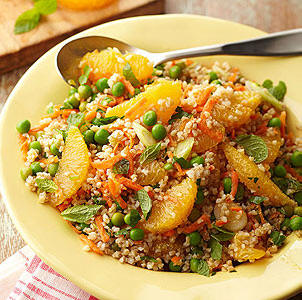 Make this flavorful salad in just 30 minutes. Nutritious and nutty bulgur wheat is a perfect complement to navel orange slices, peas, and fresh herbs.

The recipe

is also a very healthy one with ingredients and spices that include oranges, extra virgin olive oil, turmeric, green onion and carrots.
http://www.tbyil.com/Orange_Tabbouleh_Vegan_Salad.htm
To see more of our tasty healthy

recipes

:
http://www.tbyil.com/healthy_recipes.htm